Game Time Tracker is an app that keeps track of how you spend your time playing games.
You get a small overview of how much time you spend per day playing games, and what your most played games are.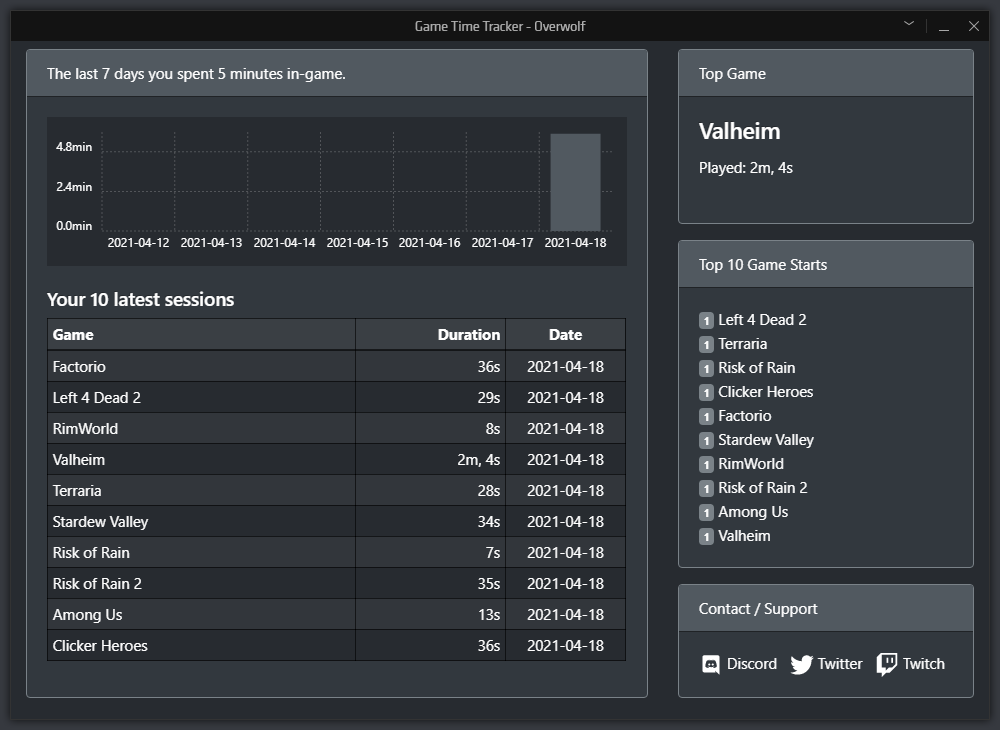 To be able to use Game Time Tracker, you also will need to install Overwolf, which allowed me to build this application, thanks to their wonderful framework!
And also, we got a head start with what games that we can track your time in, since they have a big database of games available already, but I will also try to add my own detection for games not yet supported by Overwolf.
Some simple instructions on how to use Game Time Tracker:
Install the application from the Overwolf AppStore (Link coming when released)
Play some games!
View your stats by opening the app from the Overwolf menu or the application library